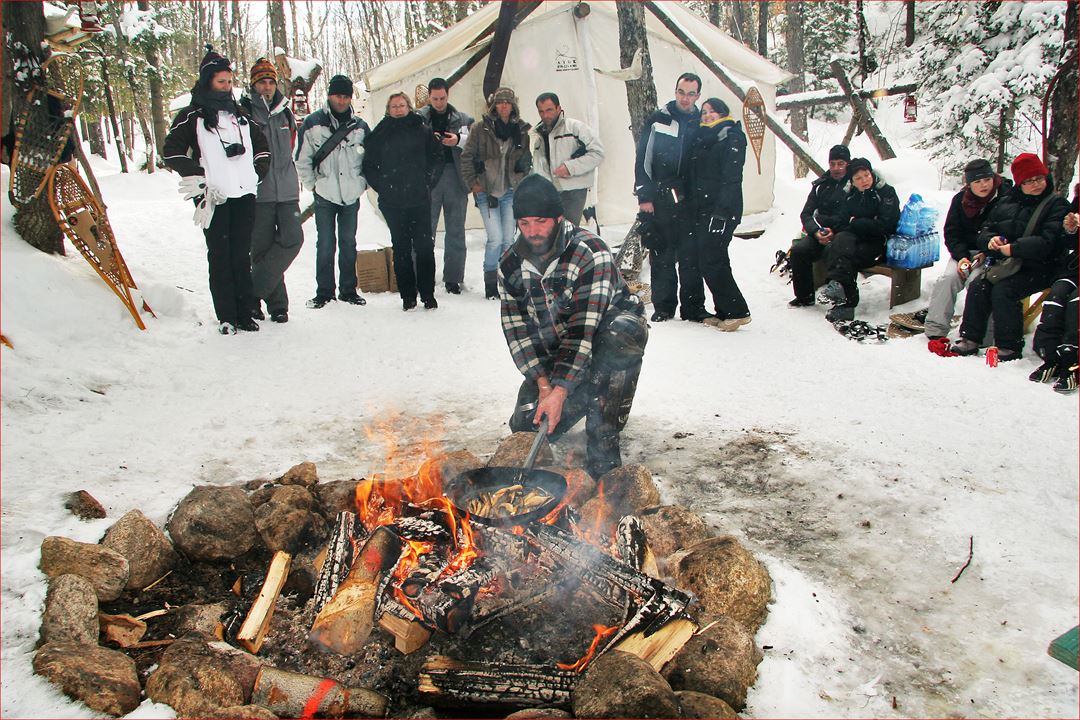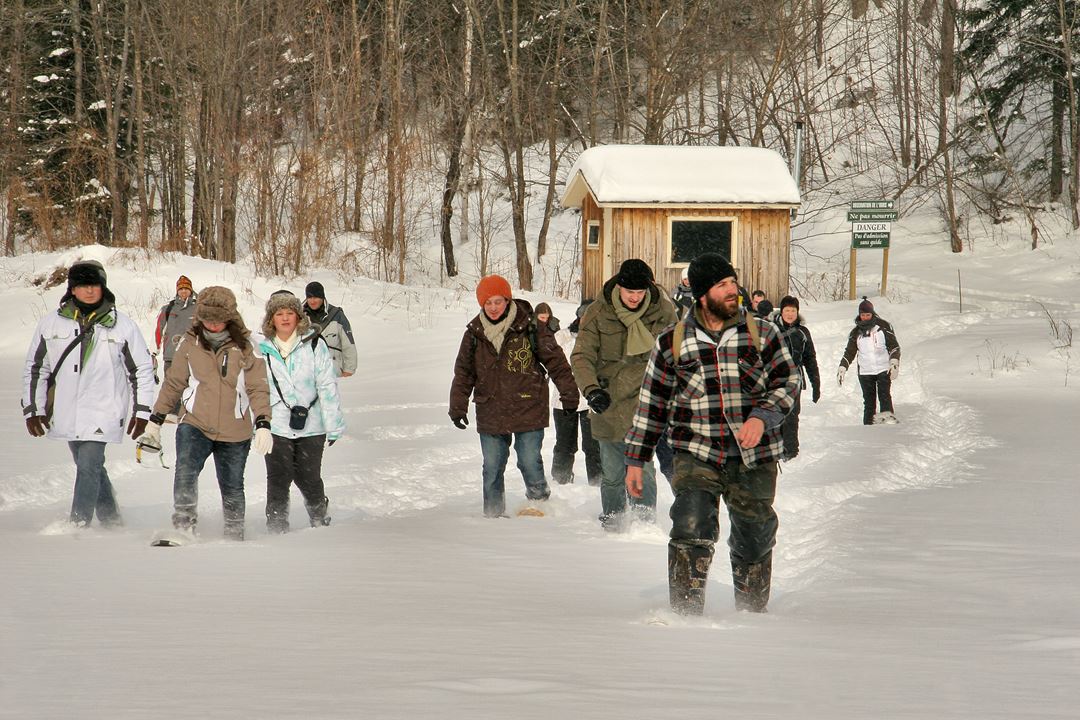 Gas station
Restaurant
Wifi
Indoor pool
Lodging on-site
Pourvoirie du Lac Blanc is a private resort which covers 3500 hectares of mixed forest and ten lakes.
Located southwest of the village of St-Alexis-des-Monts, Quebec, Canada, in the Lanaudiere and Mauricie touristic areas, the Pourvoirie du Lac Blanc is a beautiful resort with its ten lakes and 3500 hectares of mixed forest. We offer you our pastoral inn for your stay, our twelve cottages, our family log house and our rustic cabin. You dream about living an authentic native american experience and there are our teepees which await you during summer season.
In our inn, which is classified as a 5-star forest inn, the fine cuisine is at the rendezvous, with its menus featuring trout, wildfowl and regional products. For a long time, you will remember of your gastronomic experience. For the exquisite flavors and the copious meals which will delight you as for the impeccable and hearty service of our staff.
Services
Outfitter - informations
Number of cottages: 12
Room capacity: 18
Activities
Ice fishing
Skating rink
Mountain biking
Snowshoeing trails
Snowmobile's trails
Indoor pool
Spa
Cross-country skiing
On-site services
Snowmobile rental
Gas station
Bar
Restaurant
Lodging on-site
Trail permit
Pick up and trailers safety
Lit parking area
Video surveillance
24 hours security guard service
Night security guard service
Snowmobile safety
Lit parking area
Closed yard
Chain supplied free of charge by the hotel
Closed garage
Video surveillance
24 hours security guard service
Night security guard service